Barack Obama's activist army is desperate to keep Pennsylvania out of Mitt Romney's hands, and thanks to Eric Holder's lawless actions, the New Black Panthers with batons have free reign to do as they please at polling places.
You may recall in 2008, the New Black Panthers stood outside a Philly polling place yelling obscenities and swinging batons to intimidate white voters. The Bush DOJ brought charges against them, and the U.S. Commission on Civil Rights concluded that the Panthers violated the Voting Rights Act of 1965.
Then Eric Holder took over in 2009 – and promptly dropped all charges. So this time around the Black Panthers know they can get away with almost anything, and Holder won't lift a finger.
So this morning in Philadelphia, there they are again at the same polling place…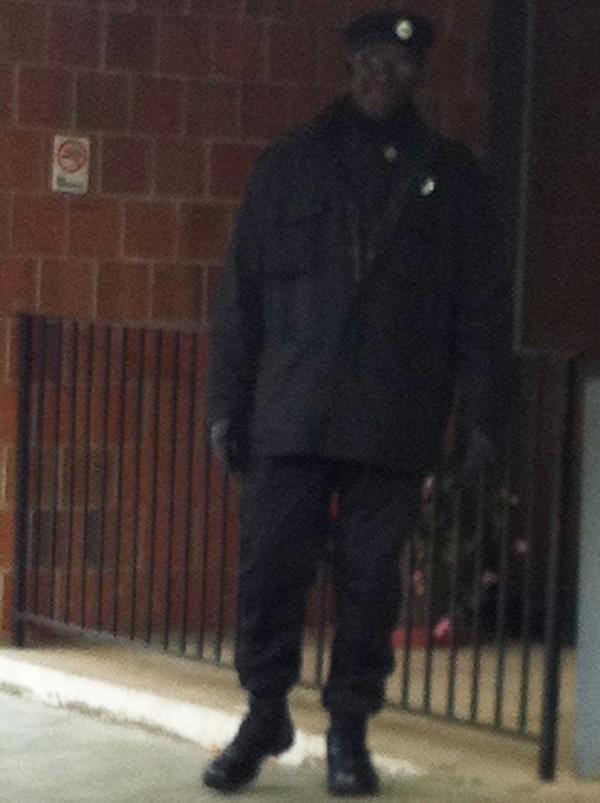 But that's not all, the emboldened Black Panthers have also gathered  just outside the Cuyahoga County, Ohio Board of Elections, also a polling place…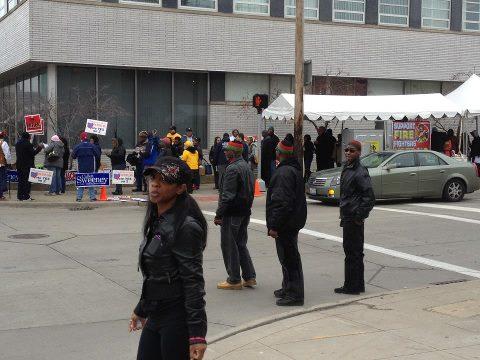 Keep in mind also that Federal law prohibits political activities within 100 yards of a polling place, let alone barring voter intimidation. But that assumes a Justice Department that care a whit about enforcing the law. And Eric Holder has proven that enforcement against Obama's allies is the last thing he will ever do.
UPDATE: There are rumors that former Navy SEALs with our good friends at True The Vote are going to confront the Panthers in Ohio. Stay tuned!
But Obama's forces are not limiting their activities to the outside of polls – they are engaging in brazen thug tactics inside as well. In Philadelphia this morning, court-appointed Republican poll inspectors were forcibly removed from 25 voting stations in Philadelphia wards and replaced by Democratic inspectors and even members of the Black Panthers. One Republican official said "just under 70″ of its election monitors were denied entry, including one who was "shoved out of the polling place."
UPDATE: A Pennsylvania judge is issuing an order to reinstate Republican election officials across Philadelphia who were ejected or refused entry by on-site Democratic voting chief judges, GOP officials told Fox News.
SWA will continue to update our members on  Election Day actions throughout the day…